PET Trennfolien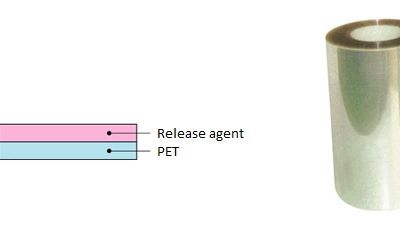 PET Trennfolie für das verpressen von starr-flex und multilayer Leiterplatten. Mit Silikonöl als Trennmittel. Diese Trennfolie ist sehr kostenfreundlich und temperaturstabil bis maximal 210°C (410°F).
PET Trennfolie besteht aus Polyethylene Terephthalate (PET) als Trägerfolie, beschichtet mit 0.2µm ~ 0.9µm Silikonöl. Die Folie hat eine glatte, matter Oberfläche, uniform beschichtet, faltenfrei, keine Löcher oder Blasen. Die Folie ist mechanisch stabil, sehr flexibel und hat eine sehr gute Temperatubeständigkeit.
The film is for PCB and insulation material processing. It has high tensile and tear strength, chemically inert, and good adhesion properties for the multilayer PCB production. It is also very suitable for the flexible printed circuit board (FPCB) processing.
Usage:
It is recommended for standard laminate manufacturing. This product is for 180-210°C temperature range, mainly for the manufacture of multilayer PCB and insulation material.
Product attributes:
The films surface is flat and smooth, free of wrinkles, tears, particles, bubbles, pinholes and foreign matter. Excellent mechanical properties, thickness tolerance, surface roughness, pressure timely dimensionally stable and double-sided release characteristics. This product is not flammable.
Alternatives Trägermaterial:
TPX - Kann bei höherer Temperatur eingesetzt werden. Ist dicker als PET Trennfolie und ersetzt die Druckausgleichsfolie. TPX ist stark antihaft und ist nicht silikonisiert, und daher sehr gut für FPC (flexible Leiterplatten) geeignet.
Aluminium - Kann bei sehr hoher Temperatur eingesetzt werden, z.B. bei High-Tg Multilayer PCB. Die Aluminiumfolie ist silikonisiert.
---
Folien-Sandwich:
Wir liefern auch gerne einen Foliensandwich nach Kundenwunsch. Das Sandwich hat je eine PET Trennfilm Aussenlage, und einen Kern zum Druckausgleich aus PE (<155°C) oder PVC (<185°C) - diese drei Folien sind an den Kanten gestanzt und es muss nicht jede Folie einzeln in die Presse gelegt werden. Diese Sets gibt es nur als Zuschnitt, genau nach Kundenwunsch zuschnitten.
Optionen:
PET (mit/ohne Silikonöl, 26/50µm, glasklar/matt)
PE (200/250/300µ) / PVC (200/250/300µ)